Performing Songwriter Competition
We will be accepting entries soon for our 2022 contest.
Submission deadline is July 15.
See rules for additional information.
And the 2021 winner is
MATT MARSHAK
Matt Marshak. Photo by Steve Ide
Matt Marshak's two contest songs
OUR FINALISTS FOR 2021 ARE:
Singer-songwriter and guitarist Matt Marshak brings a truly diverse background to the musical table. With a history of 10 albums in the Jazz/Blues genres, Matt's latest album "Simple Man" finally showcases Matt's acoustic guitar based singer songwriter material. The album gives the listener a glimpse into the folk, country, and songwriting side of Matt's music.  Influenced early by the sounds of Paul Simon and James Taylor, Matt's connection with song, imagery, and the story have long been his favorite way to communicate musically. This new album gives his audience a chance to fully hear his unique voice and acoustic guitar stylings together. His latest songs "Prayer For You" and "Here and Now" bring a relatable, reassuring message for the world during this time.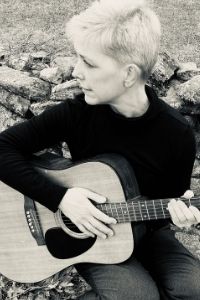 Erin Ash Sullivan is a Massachusetts-based singer-songwriter. After an initial foray into music as one-half of the folk duo Edith O. with Amy Speace, Erin spent the next many years focusing on her family and her career as an educator and author. In 2018, she returned to writing and performing, and in May 2021, she released her first solo album, We Can Hear Each Other, which reached #10 on the Folk Alliance International Chart; her single, "Fireflies," reached #8. Erin's deeply personal songs harness the power of story to build connection and reveal the world through others' eyes.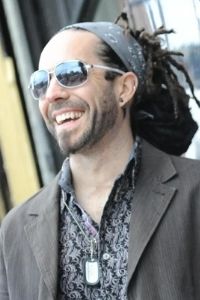 Born and raised in New York, Robinson Treacher's musical honesty and vocal grit reflect his musical influences from downtown New York City to upstate Adirondacks. Robinson released "Born" in 2018, a purposefully "stripped down" collection of songs that rarely contains more than an acoustic guitar, an upright bass and his powerfully distinct vocal. Since then, Robinson has been featured on Sirius/XM's "The Loft: Live from The Living Room" series and WFUV "Sunday Breakfast." He has shared the stage with Vince Gill, Iris Dement, The Spin Doctors, GE Smith, Joan Osborne, Cheryl Wheeler, Amy Helm, Tom Rush, Arlo Guthrie, and Carrie Rodriguez.