Performing Songwriter Competition
We are accepting submissions for our 2023 contest.
If chosen, you must be able to perform 2 songs at our May show, along with 2 other finalists.
The submission deadline is April 15.
See rules for additional information.
OUR FINALISTS FOR 2023 are: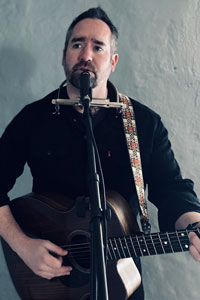 John Coleman Bennett's story started on the page and passed to the plectrum. A poet and publisher based in Boston (just north of Boston, actually), he moves from lyric verse to song lyrics with ease, each informing the other. John plays a blend of dust bowl and protest folk that engages with a tinny, provocative acoustic sound. His debut EP, This Machine, is slated to be released later this year. Catch John performing poetry readings or live shows around New England and beyond at his website.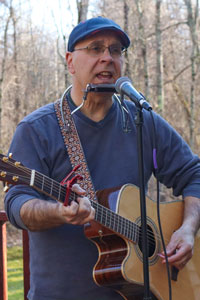 Peter Carriveau is a singer-songwriter living in Maine. After playing in bands that helped pay his way through grad school, Peter stopped performing publicly and taught History for 34 years. Upon retirement in 2015, he started writing and performing as a solo artist. Peter's music is inspired by elements of folk and folk-rock, from such artists as Prine, Dylan, and Springsteen. His lyrics evoke both personal reflection and historical themes. A "warm and engaging performer", Peter is currently working on the recording of his first EP with producer Jeff Crossman to be released later in 2023.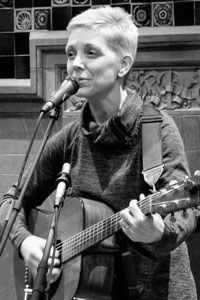 Erin Ash Sullivan is a Massachusetts-based folk singer-songwriter who loves a good storytelling song. In 2021, she released her debut solo album, We Can Hear Each Other, which reached #10 on the FAI DJ Chart. In 2022, she was a "Most Wanted" selection from the Grassy Hill Emerging Artist Showcase at the Falcon Ridge Folk Festival, the recipient of the Mark Erelli Judge's Choice Award in the New England Songwriting Competition, and a Songwriter Serenade Semifinalist. WFUV's John Platt describes Erin as having "a special talent that reminds me of early Dar Williams" and Victor Infante of the Worcester Telegram & Gazette describes her music as "delicate and evocative" with songs full of "nuance and emotional resonance."