Nov. 20, 2021 – Southern Rail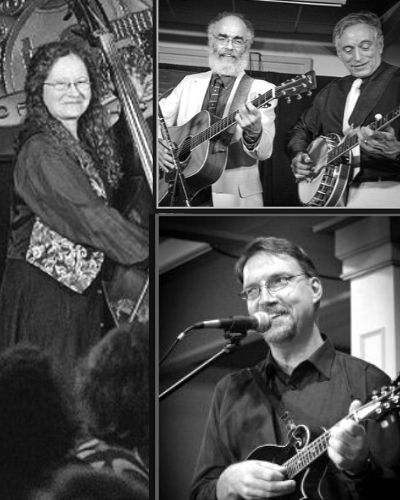 If you don't see the box above to purchase $20 advance tickets, click here to buy on EventBrite.
Tickets at door: $25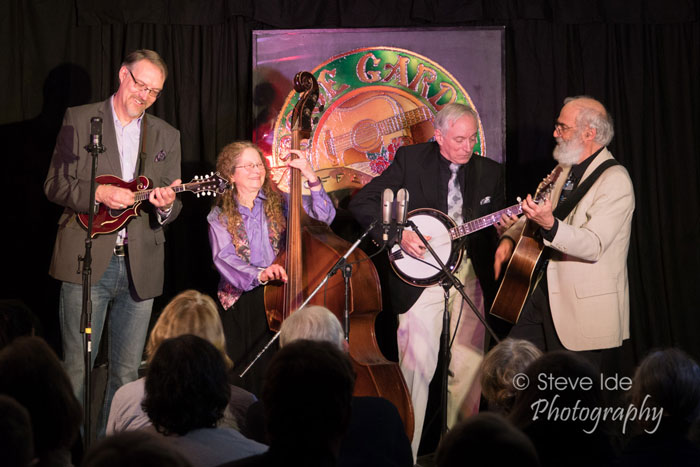 Southern Rail's performances are high-energy exuberant fun, with riveting harmonies, irrepressible humor and sparkling banjo, mandolin, and guitar solo work. Southern Rail celebrates over three decades of performing with the long awaited release of their 12th CD , "Voices in the Wind."
Over the years, Southern Rail's recordings, featuring their prolific songwriting, have graced Bluegrass Unlimited's Top Thirty Singles Chart for a combined total of 32 months, climbing to #11. One of Southern Rail's earlier CD's, a special Bluegrass Gospel compilation entitled Glory Train, was nominated for Best Gospel Recording of the Year by the International Bluegrass Music Association. Southern Rail has been selected by the New England Foundation for the Arts to be included in their prestigious Touring Roster.
Southern Rail includes:
Jim Muller (Richmond, VA. Resides Massachusetts) – guitar, lead vocals. Talented singer, songwriter & humorist. "Jim's guitar playing is the genuine article." Bluegrass Unlimited (VA) "One of the most distinctive voices in Bluegrass." Bluegrass Now (MO)
Sharon Horovitch (Montreal, Que. Resides in Massachusetts)- acoustic bass, harmony vocals. Sharon's infectious energy has become one of the group's trademarks. "Marvelously upbeat" Worcester Telegram (MA)
Rich Stillman (New Jersey. Resides in Massachusetts) Banjo and Harmony Vocals. A 30 year veteran of the banjo, Rich has extensive performing and recording experience, including a stint with Southern Rail from '85-'89. Rich has won multiple banjo championships (New Jersey champion 1983, New England champion in 2002 and 2003), as well as extensive teaching experience (Banjo Camp North, Boston Bluegrass Union, Phillips Academy in Andover, MA)
John Tibert (Northboro, MA) Mandolin and Harmony Vocals. John started playing guitar at age 14. But once he heard Dave Grisman on"Old and in the Way", his life was never the same. He's been addicted to bluegrass ever since.He's a prolific songwriter and also has taught mandolin for over a decade. John's mandolin playing isfluid, lyrical and from the heart, and his superb bass vocals are a powerful addition to the group'ssignature quartet harmonies.