Nov. 16, 2019 – Kerri Powers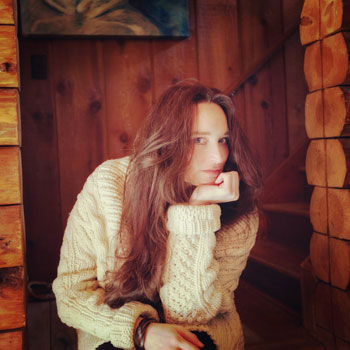 It's been 17 years since we've had singer-songwriter Kerri Powers at the Rose Garden. After seeing her at a regional folk conference, we knew we needed to have her back. She has all the energy she's always had, and MORE! We can't wait for this show, which will undoubtedly feature music from her latest CD, "Starseeds."
If you don't see the box above to purchase $16 advance tickets, click here to buy on EventBrite.
Tickets at door: $20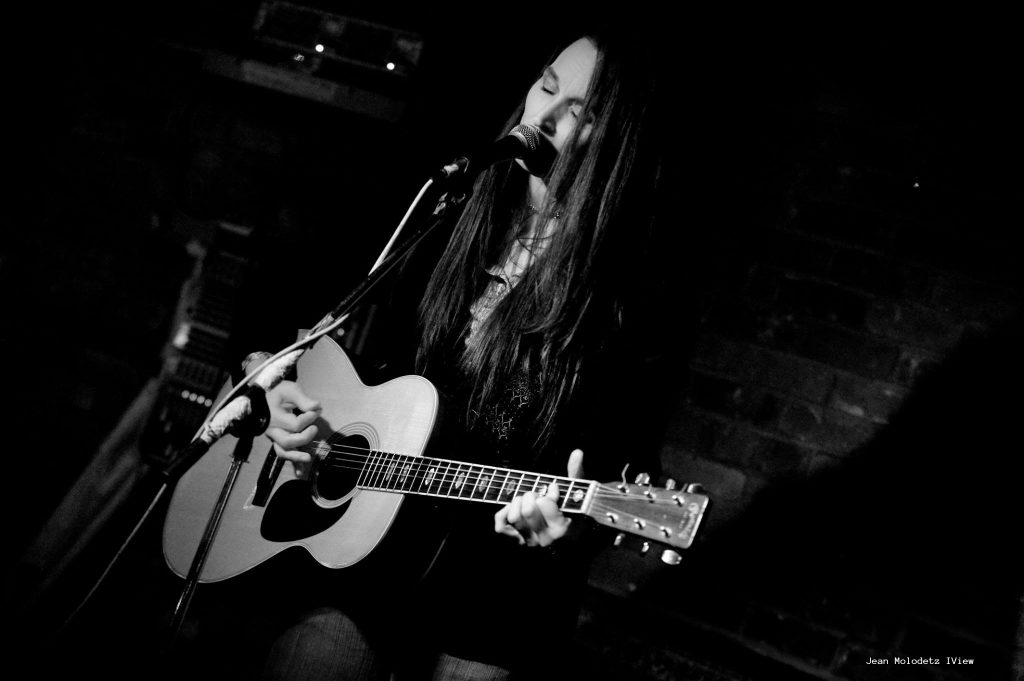 Kerri Powers defines herself musically with latest album, "Starseeds."
Produced by Eric Michael Lichter at Dirt Floor Studios in East Haddam Connecticut, Starseeds boasts eight new original compositions and two choice covers — a moving take on Blind Faith's restive anthem "Can't Find My Way Home" and "Polly," a lovely song of wistful reflection written by the late Gene Clark.
Powers makes it consistently clear that she's adept at expressing sentiments that ring and resonate with common appeal. With the assertive "Mine the River," she explores the idea of finding a "motherlode," using it as a metaphor for striking it rich in romance and maintaining a sense of gratitude, even when faith seems especially fleeting.
Other songs make their points with equal measures of subtlety and finesse. The sassy shuffle and bluesy sway of album opener "Peeping Tom" ostensibly retells the story of Lady Godiva, a princess who rode a horse naked through a village to spite her politically powerful husband- under the watchful gaze of an obsessed voyeur – makes a statement about sexual harassment and insidious intimidation. "I was initially a little reluctant to put this song out there with all the stories that are making headlines these days," Powers admits. "Yet with so many courageous victims relating their experiences, I'm actually thankful for the chance to share the song. Hopefully it will help bring about awareness, albeit in a slightly abstract and whimsical way."
Much like countess Godiva, Powers has taken an unconventional approach to her music career and the hurdles that inevitably come with it. During an artistic youth indulging in music, painting and writing she composed her first songs at the age of nine. Her creative instincts seemed to come naturally, given that there was a certain talent embedded in her genes. Bing Crosby was a distant relative on her father's side, while her mother's relatives claimed a kinship to Herman Melville. Her paternal grandmother even maintained a position playing piano as accompaniment for silent movies, as was the custom back in the day.
In her teens Powers began performing in local coffeehouses throughout New England. But when she fell in love, got married and had a child, she put her pursuits aside. Later, after raising her son and overcoming the hardship of a difficult divorce she rediscovered her passion and returned to making music.
"I lost confidence and questioned everything about my ability as an artist for a long time. I wasn't sure I would ever get back to performing. But I did continue to write. Writing the songs was what ultimately gave me the incentive to keep going. I wasn't exactly sure what the driving force behind writing those songs was, but it kept me going. Music and art have always been a healing force in my life. I think most of us could say it has an incredible impact on us both personally and on a universal level."
In the aftermath, Kerri released a self-titled EP in 2014 and with zero radio or publicity assistance she was able to land the #1 spot on Roots Music Report's list of "Top 50 Folk Albums of 2014." Over the years she has appeared at numerous prestigious venues and musical gatherings including the Boston Folk Festival, the Philadelphia Folk Festival and the Telluride Bluegrass Festival. She has toured throughout the United States as well as overseas, making appearances in the Netherlands, Belgium, and the U.K. Her song Diamond Day was featured in the motion picture Chuck, and other tracks have made their way into the television series Rescue Me and Justified.
Powers has come a long way since the days when she was admittedly hesitant about returning to music, but energy and persistence conquer all things. It's fitting that the Boston Globe proclaimed, "There's an authenticity at work here, A heart-tugging gravity and a lively intelligence to go along with the sass." The Hartford Courant called her a "Mark Twain-like trickster whose wry words, dramatic sense of dynamics and supple phrasing can celebrate joy and hope."