Feb. 20, 2021 – Artist TBA + Doug Farrell, a split-bill
About Doug Farrell
"Doug's guitar work is flawless and his writing is poetic and heartfelt; filled with his experiences in life, in recovery, and the spirit of New England. His original songs will touch your heart and make you smile."
– Ken Arnold, Off The Square Coffeehouse, Keene, NH, Keene Sentinel.
"Doug's seasoned songwriting, storytelling, and musical melodies are deeply rooted in the hills of New England where he now lives. He moves his audience with warmth, humor, a smooth voice, and unpretentious musical vision. His witty observations and poetic engaging lyrics will leave you wanting more."
– Jeffrey Starrett, WOOL FM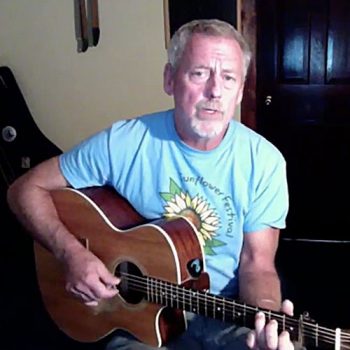 Tickets not yet available. Depending on pandemic conditions, this show could be online. Details to come, when we know.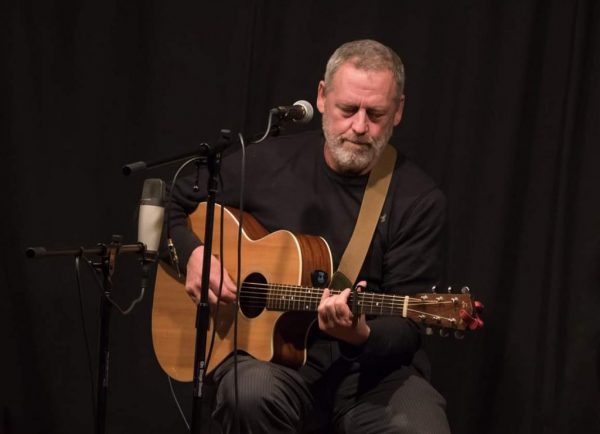 Southern New Hampshire singer-songwriter Doug Farrell, the winner of the Rose Garden's 2020 Performing Songwriter Competition, has been plying and honing his craft throughout central New England since escaping New Jersey for the sanity of New Hampshire in the late 90s. Doug's songwriting is shaped by his artisan carpenter eye, the ear of a poet, and the heart of an artist. His songs, ranging from humorous to dark, are simple yet deceptively layered with nuance, wit, and substance that render them easy to hear and hard to forget.
Doug has been a finalist in the New England Songwriting Competition at the Ossipee Valley Music Festival, receiving an honorable mention for his song "Spirit Man." He has also earned first place in the New England Songwriting Competition at Dreamsicle Studio and at Simple Gifts Coffeehouse songwriting contest. He has been featured at songwriters-in-the-rounds, listening rooms, coffeehouses, benefits, festivals and concert stages throughout the region. He has appeared live in studio on numerous radio shows including NHPR's "The Folk Show."
You can also hear him in the acoustic band Decatur Creek with Jack Henry and Beth Eldridge (decaturcreek.com). Doug has recorded two full length solo releases of original songs to date, "Handyman Special" (2008) and "Spirit Man" (2019), both receiving terrestrial and internet radio airplay. You can hear many of these tracks and yet-to-be released originals at dougfarrellmusic.com. Several more of his songs can be heard with Decatur Creek's two releases, "Decatur Creek" (2015) and "Rising" (2018) also both garnering airplay.