Oct. 19, 2019 – An Evening with Danielle Miraglia, Jenee Halstead & Lisa Bastoni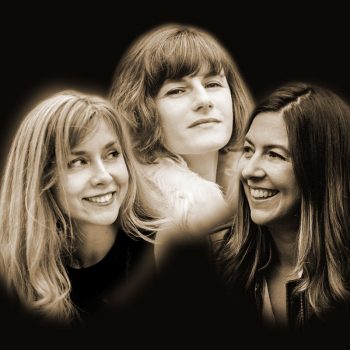 Experience a unique night out with these amazing singers-songwriters, who come together for a night of original songs and amazing collaborations. Danielle Miraglia, Jenee Halstead and Lisa Bastoni bring their amazing vocal and instrumental talents and will share our stage!
If you don't see the box above to purchase $16 advance tickets, click here to buy on EventBrite.
Tickets at door: $20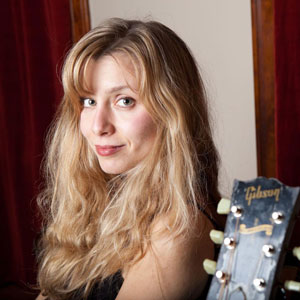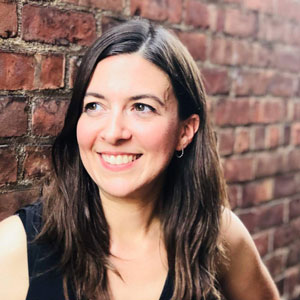 Danielle Miraglia comes armed with a strong steady thumb on an old Gibson, an infectious stomp-box rhythm and harmonica with tunes ranging from heart-felt to socially conscious that will move both your heart and hips. Her latest "All My Heroes Are Ghosts," released with her band, Danielle M and The Glory Junkies, touches on a lot of what might be on your mind these days – from the loss of so many musical heroes to our collective anxieties on "All On Fire," and more. The music itself blends influences of some of Miraglia's own musical heroes – The Rolling Stones, Prince, Janis Joplin along with Danielle's lyrical ability to explore human nature at its best and worst. Danielle M and The Glory Junkies are nominated for a 2018 Boston Music Award for "Blues Artist of the Year" and Danielle was nominated for a 2015 Boston Music Award for Singer-Songwriter of the Year.
"Straddling the line where folk/roots meets rock/blues, Miraglia has a voice that can go from a raspy come-hither purr to an Etta James-esque powerhouse belt, although she may be best known for her lead thumb — a heavy, thumping strike on her Gibson that's backdrop percussion in itself." – Lauren Daley, The Boston Globe
If you detect something expansive and mysterious in the music of Jenee Halstead, a freedom that owes no debt to place and time — or even genre — you understand where she's coming from. And where she's headed … deeper into the essence of song. Her evolution from folk singer to ethereal rocker mirrors her journey from the West Coast to the East. As a youngster in Spokane, Washington, Jenee followed the lead of hippie parents and explored music freely. She heard something in it all — from medieval choral works, to Led Zeppelin to Dolly Parton — and it tugged at her, even as she earned her degree at Gonzaga. To build on her personal, almost-secret songwriting, Jenee moved to Boston, where the seeds for many of her influences were planted. While Berklee College of Music was part of the allure, the academic approach turned her off, and away. "They make everybody use a laptop," Jenee says, lamenting that mechanical method. "I thought, 'Bob Dylan didn't write "Blowin' in the Wind" on a laptop! I don't need this.'" Her latest release, "Edge of the World," adds to the indefinable soundscape in which her soft and supple voice floats so exquisitely that the Boston Herald felt it "like sorceress music, rings of smoke through the trees and the bells of Rhymney," while comparing Jenee's working relationship with new producer Sean McLaughlin to that of Emmylou Harris and Daniel Lanois for the way it "embedded a tremendous voice in an otherworldly, shadowy soundscape."
Lisa Bastoni is a Northampton, Massachusetts-based singer-songwriter. Following a 10-year break from music, her album "The Wishing Hour" (2017), recorded in the kids' playroom in the wee hours of the night, debuted as #1 most-played on Boston's WUMB and led to a number of songwriting awards and an active performance schedule. Lisa is a 2019 Kerrville New Folk Finalist. Her upcoming album "How We Want to Live" will be released in Sept. 2019. The album was produced by Sean Staples, and features guest performances by Mark Erelli, Rose Cousins, Lula Wiles and more.
"Americana of the highest order…along the lines of Gretchen Peters or Patty Griffin." (Maverick-UK)