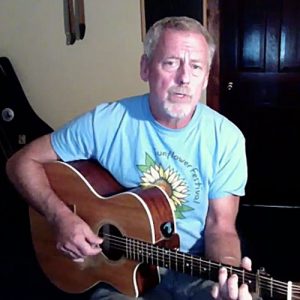 Mansfield's own Rose Garden Coffeehouse will open its 2020 fall season online. We hope we'll be able to resume live in-person shows in January 2021, conditions-willing.

For now, the Rose Garden is providing the concerts free of charge, but a donation to the performers would be most welcome.

Anyone with questions may email Steve Ide, the Rose Garden's artistic director, at steve@rosegardenfolk.com.
About the Rose Garden
An all-volunteer nonprofit 501(3)(c), the Rose Garden normally holds eight shows a year in the Congregational Church, across from the South Common in Mansfield. Come join us, have some coffee and homemade treats and listen to some of the finest music in New England.