Welcome to the Rose Garden Coffeehouse
Since 1989 in Mansfield, Massachusetts, we have presented high-quality folk music at a reasonable price in a comfortable, intimate setting. We've just been named one of the top folk music venues in the country! Now entering our 32nd season.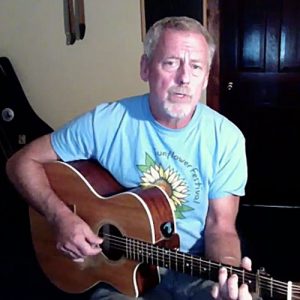 Mansfield's own Rose Garden Coffeehouse will open its 2020 fall season online. Some shows will be virtual. We hope also to hold some live concerts with no audience or a limited audience in the future.

Anyone with questions may email Steve Ide, the Rose Garden's artistic director, at steve@rosegardenfolk.com.
About the Rose Garden
An all-volunteer nonprofit 501(3)(c), the Rose Garden normally holds eight shows a year in the Congregational Church, across from the South Common in Mansfield. Come join us, have some coffee and homemade treats and listen to some of the finest music in New England.