Feb. 20, 2021 – Neptunes Car | Doug Farrell, a split-bill
After Holly Hanson wrote "Lighthouse Keeper" to help her boys with homeschool lessons, she decided they should live in a lighthouse. For an entire week, they were the keepers of an island lighthouse off the coast of Newport, Rhode Island. Steve Hayes is the other half of this personable Contemporary Folk duo, contributing his own well-crafted songs, as well as some damn good guitar work. They offer music in a down-to-earth style that is so good the prestigious Great American Song Contest called their "Fly Fishing the Big Hole" ". . . vivid, focused and engaging," and added, "It's a pleasure to hear songs of this caliber."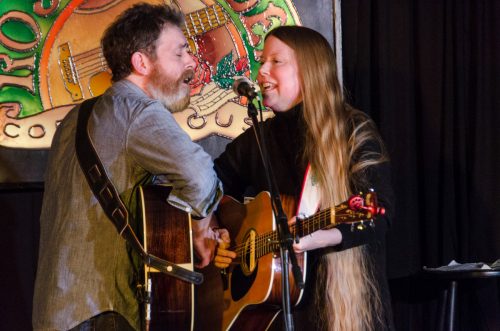 Tickets not yet available. Depending on pandemic conditions, this show could be online. Details to come, when we know.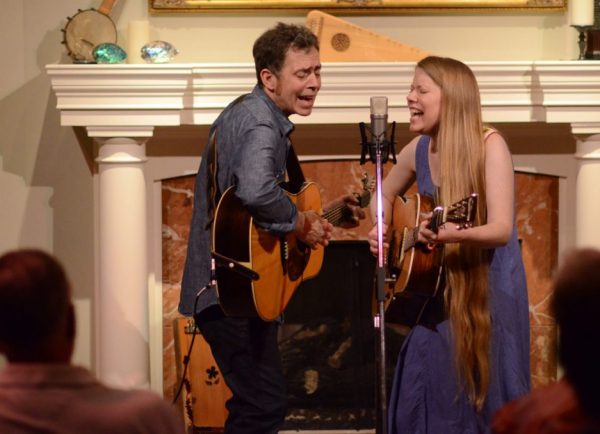 Whether they're playing an intimate house concert or on the main stage at the Falcon Ridge Folk Festival, you'll love their welcoming presence and song variety. They've shared the stage with Archie Fisher, Bill Staines, David Mallett, and many others. Their songs have charted on the Folk-DJ list – in 2015, "The 45th Parallel" was No. 20 on the CD chart; quite impressive when you realize DJs receive hundreds of CDs a year. Public radio's popular Car Talk has featured their songs on four episodes.
If you're looking for watertight harmonies, tasty guitar, and solid songs, look no further than Neptune's Car. You might want to check the nearest lighthouse, too.