Jan. 20, 2024 – Lisa Bastoni & Danielle Miraglia
A split bill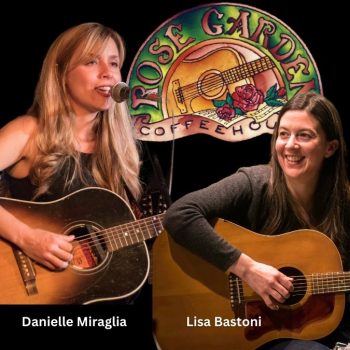 We welcome back Lisa Bastoni & Danielle Miraglia. Folk meets blues as award-winners unite. Don't miss their soulful & melodic vibes!
If you don't see the box above to purchase $20 advance tickets, click here to buy on EventBrite.
Tickets at door: $25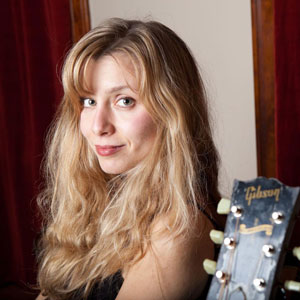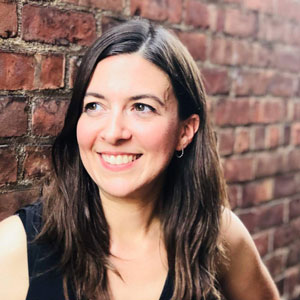 Lisa Bastoni & Danielle Miraglia at The Rose Garden: An Evening of Award-Winning Folk and Blues
We are welcoming back two award-winning singer-songwriters to kick off 2024: Lisa Bastoni and Danielle Miraglia. This split bill will be a blend of poignant folk and stirring blues.
Lisa Bastoni, hailing from Northampton, MA, is no stranger to accolades. A nominee for the 2022 New England Music Award (Roots category) and the 2019 & 2020 Boston Music Awards (Folk), Lisa's achievements also include winning the prestigious New Folk category at the Kerrville Folk Festival. Bastoni is also talented visual artist, a dedicated teacher, and a mom. With her recent album "Backyard Birds" making waves, Lisa's songs have been described as "bright, attractive and wonderfully poetic" by Americana-UK and likened to the works of renowned artists like Patty Griffin.
On the other side of this stellar lineup, Danielle Miraglia brings a raw and rhythmic blues vibe that's sure to get your heart and hips moving. Her album, "Bright Shining Stars", not only debuted at #15 on the Billboard Blues Charts but also showcased her impeccable ability to blend folk and blues in a way that's both fresh and nostalgic. Cascade Blues Association encapsulates her style aptly: "tough as rawhide, but smooth as blended whiskey." From heart-rending originals to covers of legends like Bob Dylan and Janis Joplin, Danielle is a force to be reckoned with.
Whether you're a steadfast fan or new to their music, Lisa and Danielle are bound to leave an indelible mark on your musical heart.