March. 20, 2021 – Jon Pousette-Dart
Jon Pousette-Dart is best known as an American Classic and Folk Rock songwriter, musician, and performing artist. Growing up in Suffern, NY with a household of artists, including his father, grandfather, and sister, he separated himself by picking up a guitar at the age of 10 and mapping out a life in music before he ever attended a little league game. Since then it's been a long and well-traveled road in the world of music.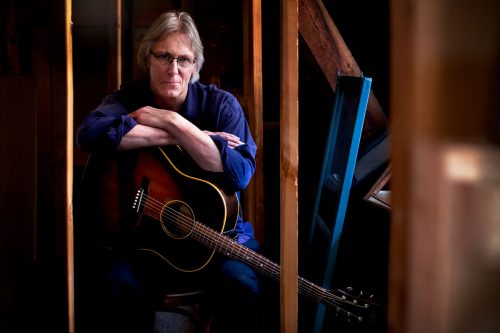 Tickets not yet available. Depending on pandemic conditions, this show could be online. Details to come, when we know.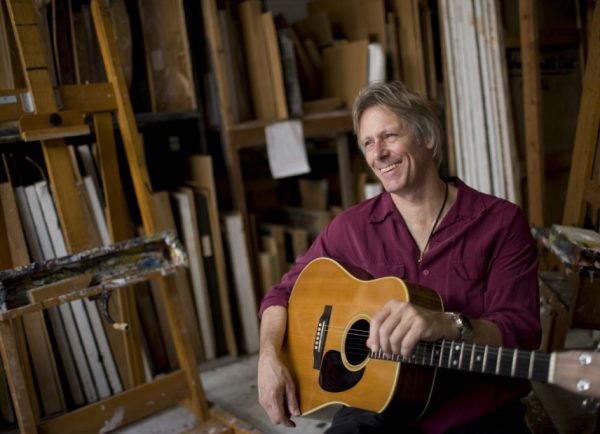 "One of the nearly forgotten heroes of the northeastern folk rock scene, once so prevalent in the late '70s and early '80s, Jon Pousette-Dart mined the same musical environs as America, Poco, Crosby Stills & Nash, Orleans and other college campus favorites of that once gilded era. Nevertheless, the group left behind a series of stunning albums they recorded for Capitol Records, many of which remain hidden classics to this day. Pousette-Dart himself continues to persevere under his own aegis, thanks to a succession of solo outings that still stay true to that original soft rock pastiche…"
ELMORE MAGAZINE
About Jon Pousette-Dart's 10th record "TALK"
Produced by Nashville's legendary producer Bil VornDick (Alison Krauss, Bela Fleck, New Grass Revival.) The relationship was meant to be, as it has created his strongest release to date.  "The heart and soul of the players from Memphis, Muscle Shoals and Nashville that make up this record made it a very special moment in time for me." says Pousette-Dart. The highly anticipated upcoming release, "TALK," highlights musicians Reggie Young (Elvis, Eric Clapton), Dan Dugmore (Linda Ronstadt, James Taylor), Clayton Ivey (James Brown, Bobby Womack), Glenn Worf (Mark Knopfler, Bob Seeger). Jonnell Mosser, Bekka Bramlett and bluegrass queen Rhonda Vincent have duets on the record, and features songs Jon wrote with John Oates, Gary Nicholson, Fred Knobloch, Angela Kaset, Sally Barris and Kostas. "I am extremely fortunate to be in this rollercoaster business after all these years. I hope the tracks stand the test of time."
Jon had wanted to revisit the aura of his earliest years at Quadraphonic Studios when the core members of "Area Code 615" were onboard to grace the tracks of the original albums, along with original band members John Troy and John Curtis. "I knew the first moment I walked in on the tail of the timeless Drift Away sessions with Dobie Gray, I was in the right place, at Quad in Tennessee, with Norbert and his deep bench of players.
Move ahead from 1974 to 2019, and the circle is complete.
"The very first time I sat down with Bil, I knew I had met my perfect collaborator. He understood with no words spoken from the start who I was and what I was trying to get to, and was instrumental in helping me assemble the right songs with the perfect players, and capture the best performances from that special group. The heart and soul of the players from Memphis, Muscle Shoals and Nashville that make up this record made it a very special moment in time for me."
The Pousette-Dart Band, led by Jon Pousette-Dart carved a place in the landscape of American music in the 1970's. They were a mainstay of album radio, a favorite on the college circuit, and became one of the busiest touring groups in the US working with such acts as The Byrds, Bonnie Raitt, Little Feat, The Eagles, James Taylor, The J. Geils Band, Eddie Money, Manfred Mann, Jonathan Edwards, Mahavishnu Orchestra, Emmylou Harris, Gary Wright, Robert Palmer, Randy Newman, Journey, Billy Joel, NRBQ, and many more including the now famous Frampton Comes Alive tour, and the progressive Yes Fragile tour – playing arenas from Coast to Coast.
While the original group disbanded in the early 80's, Jon kept performing with original drummer Eric Parker and continued writing and producing into the 90's, when he returned to Nashville to begin recording again on his own. He's turned out five solo albums including 2015's "TALK", a cohesive selection of his best songs to date. He has co-written with some of the finest writers in the country including Darrell Scott, Gary Nicholson, Jaime Kyle, John Bohlinger, Angelo, Sally Barris and Angela Kaset. Jon is currently touring solo, duo and with his highly entertaining band featuring Steve Roues on bass and harmony vocals, Eric Parker (Joe Cocker, Mick Taylor) on drums, and Jim Chapdelaine (Al Anderson, Phoebe Snow) on guitar/vocals, who co-produced several of Jon's records.
Jon's continued writing and travels have kept him engaged in Nashville where the original bands first albums were recorded with Norbert Putnam. He has continued performing nationally and writing steadily with many of the finest writers that embody the best of the American music scene.