Jan. 30, 2021 – Grace Morrison | Marc Douglas Berardo
Two top balladeers team up for a split bill.
Grace Morrison, who has appeared with a band and as a solo artist at the Rose Garden and as an online. "She is folk. She is pop. She's unbelievably masterful behind the wheel of a guitar. Morrison's vocal storytelling can make you cry; it can make you sing." (Emily Clark, Old Colony Memorial)
Marc Douglas Berardo is the kind of hard working, fast moving, adventure seeking, keen observer who lives for the story and the song. In what amounts to song length works of fiction, Berardo's sharply drawn, award winning song portraits cast a net on unusual and beguiling characters and places.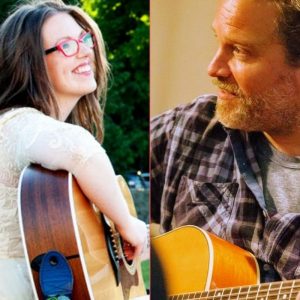 Tickets not yet available. Depending on pandemic conditions, this show could be online. Details to come, when we know.
In a world where we are urged to limit descriptions to hashtags and sound bites it is tempting to describe Grace Morrison as simply: singer-songwriter. But she is so much more. She is pop; she is folk; she is roots; she is country. Hear her music and you'll be hooked. See her live and you'll be left wanting more. It has been said that her storytelling "can make you cry; it can make you sing."
With a career that began as a backup singer for rock icons like Eddie Money and Joey Molland (of the band Badfinger), Grace has become a regular on the national festival and touring circuit. She has won a number of prestigious awards including the Grand Prize of the New England Songwriting Competition and the Big Break contest where her music video was played on the season finale of American Idol.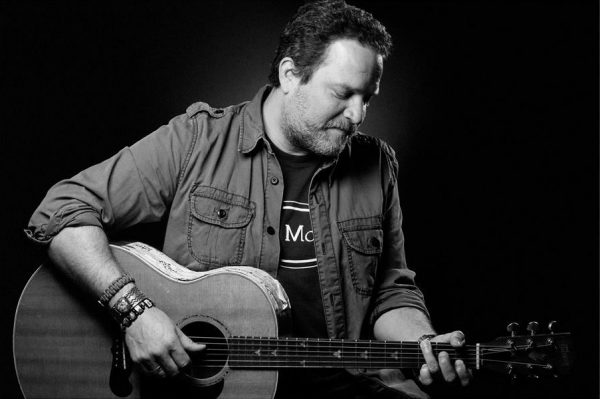 Rhode Island based Marc Douglas Berardo is a hardworking, fast moving, adventure seeking, keen observer who lives for the story and the song. No Depression Magazine called his latest CD Whalebone: "a highly polished personal collection with songs that are on the delicate trapeze of poignancy." He has been nationally recognized for his music and performances (Rocky Mountain Folks Fest Song contest, Telluride Troubadour Contest, Sisters Folk Festival, 2013 Rams Head Onstage Rammie for Show of the Year.)
Berardo's first music show was in a biker bar in Allston, MA in 1987 and since that day he has never stopped performing made up songs. He has opened for the stage with heavyweights such as The Doobie Brothers, The Pousette Dart Band, Jimmy Lafave, Martin Sexton, 10,000 Maniacs, Red Molly, John Hiatt, The New Riders of the Purple Sage, The Buffalo Springfield, Kevin Welch, Lucy Kaplansky, David Olney, Kim Richey, Will Kimbrough and Livingston Taylor.
As a member of Chris Berardo and The DesBerardo Band with his brother Chris, Marc has been a part of shows with classic rock acts including Little Feat, The Marshall Tucker Band, Foreigner, Badfinger, Reckless Kelly, America, David Allen Coe, Levon Helm, Dickey Betts and Great Southern and others.
In May of 2014, Berardo won the 2014 Wildflower Art and Music Festival Song Contest in Texas. The following week he performed as a finalist in the legendary Kerrville New Folk Contest at the Kerrville Folk Festival. In early 2015, Berardo's interview and live performance feature on Sirius/ XM Satellite Radio's, The Village was voted one of the best of the year by listeners. Berardo was nominated as Best Americana Vocalist by readers of Motif Magazine in early 2017.
Work on finishing Marc's current record project, "Temporary Things" originally targeted for release in the Spring of 2020 has been delayed due to COVID, The revised timeframe for release is in the Fall of 2020.