May 15, 2010 ~ APRIL VERCH BAND
also
Our finalists in the 18th annual Performing Songwriters Competition!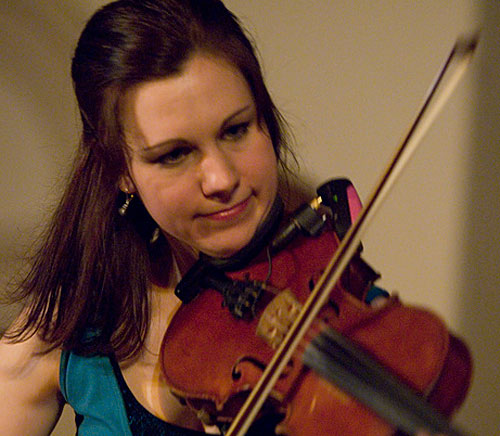 April Verch

web site

Slip Away
Independence, VA
Reels Tadoussac & Lindbergh
Buy Tickets Now
$15, $13 (+$1.99 service fee) in advance


About the artists ...

April Verch

At the Rose Garden, we are thrilled to have April Verch return to our stage. An unassuming delight in person and truly an amazing fiddler, vocalist and stepdancer, April's talents are many, and she is gaining worldwide renown. You might have seen her performing at the opening cermonies of the Winter Olympics. Yes, that was our April, bedecked in traditional garb and performing for her home nation of Canada and for the world. Now you'll be able to see this world-class musician, whose material ranges from bluegrass to Celtic to folksongs and ballads to rousing stepdances, right on the Rose Garden stage.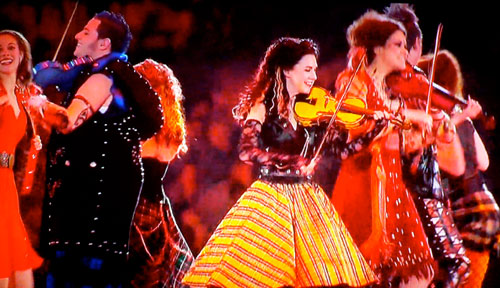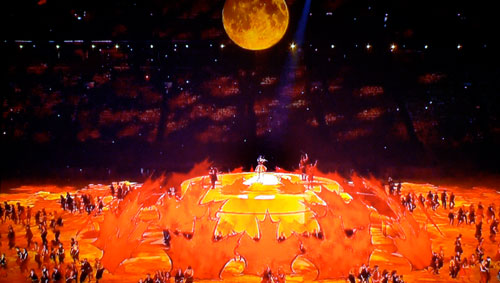 Her performances are infused with energy, her fiddling and dancing (yes, sometimes at the same time!) are sublime, sometimes delicate, sometimes fiery, as she delves into her roots from the Ottawa Valley, where she is a champion stepdancer and fiddler.
Together with her band, April tours tirelessly across Canada, the United States, the U.K. and Europe. She and her band have established a reputation as consum­mate performers, winning over audiences not only with sheer virtu­osity on their respective instruments, but also with charm, humor and boundless energy on stage.
It was April's time spent studying music at Berklee College of Music in Boston (under Matt Glaser and Darol Anger) that first lead her to blend together different forms of traditional music to form her own distinct sound. She then launched her professional career by win­ning the Canadian Grand Masters Fiddle Champion and the Canadian Open Fiddle Champion titles (the first and only woman to win both). In addition to her vigorous touring schedule, she is in great demand for her teaching skills at workshops, master classes and music camps.
April has released seven recordings to date, her 2001 Rounder Re­cords release earned a JUNO nomination (the Canadian equivalent to a Grammy) for "Best Roots/Traditional Album". Her most recent release, Steal The Blue (2008), was co­produced by Stephen Mougin of the Sam Bush Band and Jon Weisberger. It is both a compelling collection of vocal and instrumental selections and the best portrait yet of April as a performing artist, while testifying to the esteem in which she's held by Nashville's bluegrass and roots musicians. The album features harmony vocals from Patty Mitchell, Melonie Cannon, Stephen Mougin, Jana Mougin, and includes songs from some familiar names: Tim Stafford, Steve Gulley, Craig Market, Sarah Siskind, Sarah Pirkle, Larry Cordle and John Hartford, as well as Mark Simos and Jon Weisberger.
April is an utterly unique performer, whose high energy brand of musicianship inevitably brings audiences to their feet, whether at a folk festival in Finland, a concert hall like the Ryman Auditorium, a bluegrass festival in Oklahoma, or a Celtic festival in California.